Leaf Springs
We manufacture leaf springs with various shapes out of various materials. We design and manufacture springs best suitable to individual customers' needs. We also advise our customers about designing their components.
Small-lot (1 to 100 pieces) products, including prototypes, are produced using simple molds and foot-operated press machine. Mass-produced products are manufactured by the automatic press machine.
What is a leaf spring?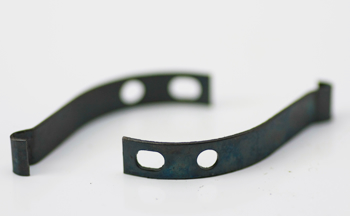 Also called a flat spring.
Leaf springs are used in various shapes for various purposes.
Leaf springs of Sasaki-Hatsujo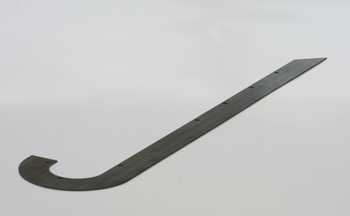 We can produce springs out of 0.1 mm to 2.0 mm thick plate. The available materials are steels (bainite steel, ribbon steel, SUP, SK, etc.) and stainless steels (phosphor bronze, berylium, etc.).
For any other special steels, please contact us.